Academy Riders claim 1st & 2nd at National Para Road cycling championships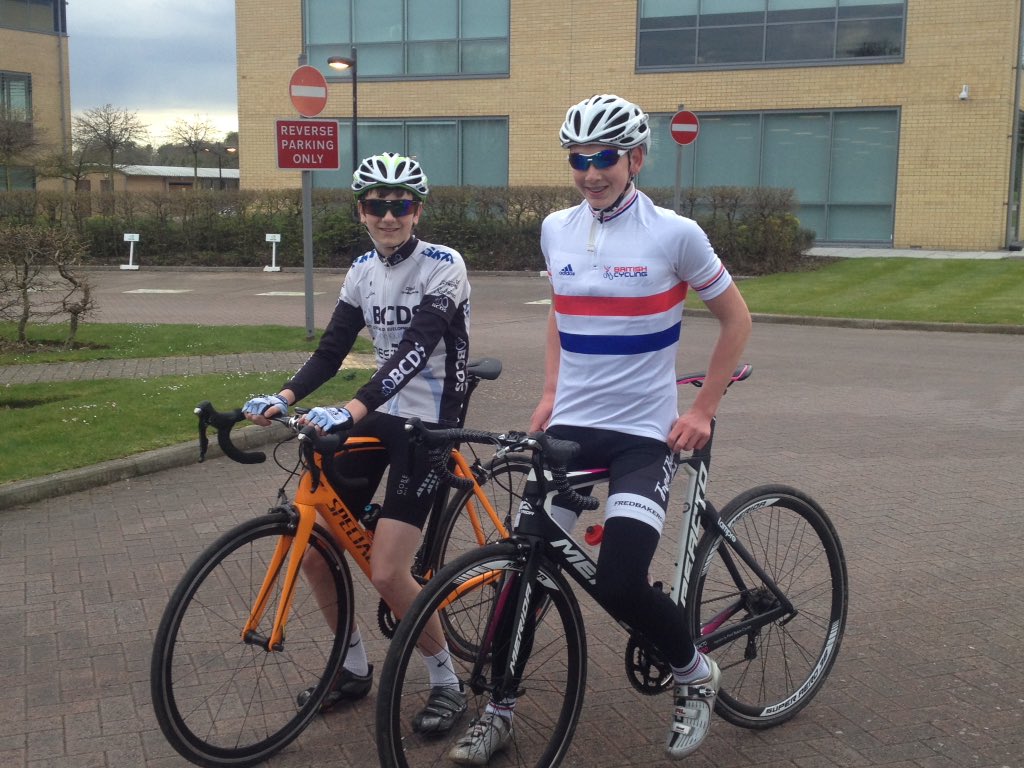 Darley Moor in Nottinghamshire was the venue for the 2016 Para National road race final featuring two BCDS riders, Krispin Gardener & Oliver Thomas in the Under 16 category.
Krispin and Oliver were up against some tough opposition which was made even more challenging as they had to concede a lap to one of the previous National champions and had to make up 1.4 miles during the 30 minute race. Oliver started well leading the field out in windy conditions but was caught by the bunch within half a lap. Krispin showed superb form and was able to power out of the final bend into the headwind gaining 25m on the second lap and worked effectively with another rider to gain even more ground in the next two laps as Ollie found himself isolated. The gap was up to 500m at one point between Krispin and Ollie and they both still had to make up much more ground to lap the local track champion Lauren Booth from Chippenham.
As the time reached 26 minutes Krispin managed to pass Lauren and Oliver did the same just before the final lap bell. Both knew they were in the running now for the National jersey but Krispins early work rate was too much for Oliver to make up despite closing the gap on the last lap. Krispin is now the National Champion and was awarded the coveted British Cycling Jersey and Gold Medal and Oliver was awarded the Silver medal.
Both riders found the challenge extremely tough in the windy conditions but their strength and strategy is a testament to the training they have received with the Bristol Cycling Development squad.